My friend, Donna, sent me this. Her organization has raise the funds already for his first surgery so he is even healthy enough to leave the country. Please read the letter below and prayerfully consider helping. . every little bit help

s!


Bring Hope to Matthew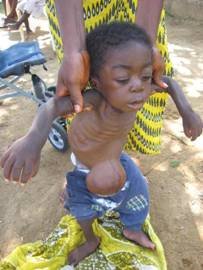 Dear Family and Friends,
We are the Mazur family and we would like to share with you about a little boy named Matthew who is 3 yrs old and is in desperate need of help. Matthew is severely malnourished, had a large umbilical hernia, as well as having some undiagnosed health issues in his back. Matthew lives in Liberia-West Africa.
Global Orphan Outreach (www.globalorphanoutreach.org) was asked by the Ministry of Health and Social Welfare to work on obtaining a medical visa for him as well as a host family and that is where we come in. We have agreed to be Matthew's host family in the USA while he receives his medical care. The Liberian government is willing to expedite Matthew's case due to his dire needs.
We are excited to be able to serve in this way and can provide for Matthew's care once he gets here but lack some of the immediate necessary funds for travel expenses. Won't you please help?
How can you help?
Please consider giving to Matthew's fund today and help us bring Matthew here. Invest $10-$20!! This will go a long way in giving this special little boy the help and family he so needs right now. Your giving will truly change his life forever!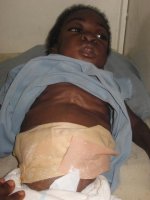 All money received will go to his travel expenses or medical care.
We are real people and if you have questions, you may contact us at the phone # or email below.
Donations are tax deductible and can be sent to:
Matthew's Fund
C/O Global Orphan Outreach
P.O. Box 97
Ladysmith, Wi 54848
Or you can send funds by PayPal at this link:http://www.globalorphanoutreach.com/contact.htm



If you have any questions, please feel free to contact us -
Steve and Deb Mazur at (208) 647-0234 or Global Orphan Outreach at (715)-415-4401
Thank you!!
Steve and Deb Mazur